SOCIAL & EMOTIONAL WELL BEING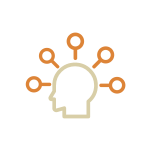 If you feel isolated, lonely, sad, helpless, or not like your normal self we offer a service that is friendly, culturally sensitive, private and confidential.
Benefits include:
Friendly and culturally sensitive services
A range of support to enhance independence, choice and community inclusion
Referrals to beneficial programs
'Yarning' or talking to empower people to understand their situation and develop their own solutions and to help reduce sense of isolation
Greater communication of clients' needs through liaison with clients' other care workers
Professionally qualified staff work to assist clients with their goals and wellbeing needs through a holistic care approach.
For more information, contact the Mental Health Outreach Worker at the Co-operative on (03) 8902 9700.
DDACL's Aboriginal Health and Wellbeing Programs and Services
(c) 2022 Dandenong & Districts Aborigines Co-Operative Limited