ABORIGINAL OUTREACH PROGRAM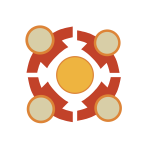 The Aboriginal Outreach Worker visits the community across the South East and Southern Region to promote better health and to advocate on their behalf to close the health gap.
Benefits include:
Helping community to access primary health services and specialist appointments
Assisting with transportation for medical appointments
Promoting all health programs

The Aboriginal Outreach Worker aims to make connections within the community and build a trusting relationship with all clients. For more information, call the Aboriginal Outreach Worker on 0488 108 628 or the Bunurong Healthy Lifestyle Team on 03 8902 9700.
DDACL's Aboriginal Health and Wellbeing Programs and Services
(c) 2022 Dandenong & Districts Aborigines Co-Operative Limited